CIS is dedicated to helping our customers be more profitable. We deliver the highest level of customer service and distributing solutions for Division 8, 9, & 10 products. CIS brings solutions to the table that will keep your projects on schedule and within budget.
We are highly attentive to every detail in order to not only meet, but exceed all requirements, specifications, safety and expectations of our clients. We are accountable and responsible to consistently deliver on our commitments.
We believe in building ever-lasting customer relationships.
We proudly take our clients' success as our success!
Commercial Interior Solutions is the best of both worlds.
We can be your supplier, or your fully insured sub-contractor. Now days, clients are wanting end to end service. So at CIS we are your experienced supplier and subcontractor to install Division 8, 9, & 10 products on time and at targeted profit margins.
Our professionals are fully trained and maintain a deep commitment to customer service, safety, OSHA, and ADA compliance. It is not a matter of how quickly you can get something installed, but how quickly you can get something installed safely and correctly.
Tired of ordering materials from different suppliers? We have a unique package system to supply your interior products all together.
Each package is uniquely designed for each client. No more worries about coordinating with several suppliers to receive materials on time. We are your one-stop source. Ask us how it works.
Don't have time to pick up materials? Don't worry, we have onsite delivery right to you. We work to keep the project going and on time all the time!
Have a project in another State? Or the product you need has a long extensive lead time? Need help locating materials, or don't even have the time to find what you need? We have your back. We can ship nationwide, and most importantly get the products to you, on site, on time.
About Our President
---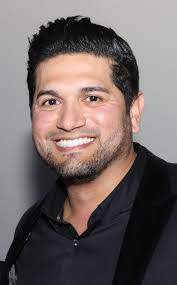 Commercial Interior Solution was founded in 2016 by owner and president Benjamin Castro. Benjamin attended Blinn and Texas A&M University, graduated from Sam Houston State University with a BBA and minor in marketing. After graduating, he was an outside sales person for a prominent building material supplier. This lead him to pursue his own venture, supplying division 10 specialties, wall protection, and other building supplies to the construction heavyweights of the hospitality, health care and fast food restaurant industries. It is his top priority to continue building relationships with his clients & providing them the best customer service.
"If there is hope in the future, there is power in the present." – John C. Maxwell